48-hour forecast of the regional model of the Hydrometcentre of Russia (author - V.M.Losev):
precipitation rate [mm/hour] and presuure at the sea level [hPa]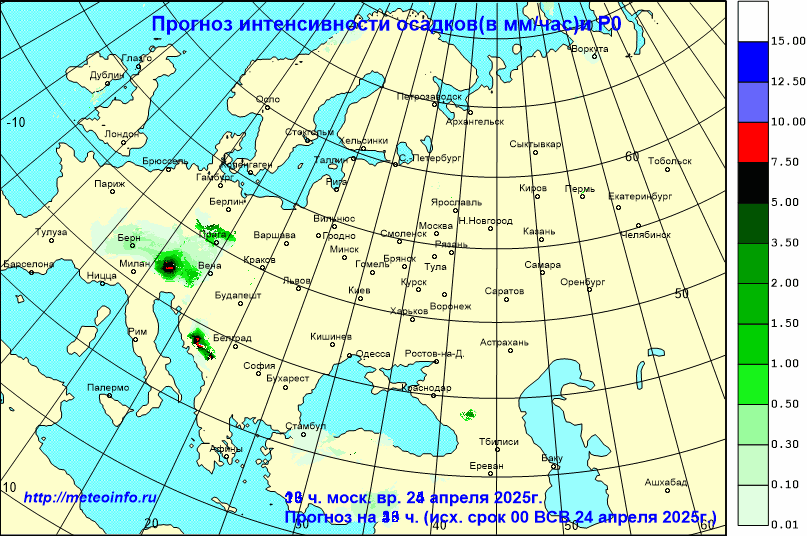 Precipitation rate [mm/hour] is characterized by the color bar at the right.
The territory of the Central Federal District is shown by red contour.

The forecast is updated twice a day by 8 a.m. and 8 p.m. of Moscow time (initial data - for 00 and 12 hr UTC correspondingly).